Teeth Whitening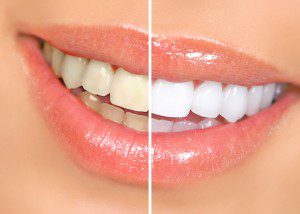 Not only does teeth whitening (or teeth bleaching) enhance your smile, but it will make you feel more confident about your appearance. You deserve to have a beautiful and exceptional smile, and we can help you achieve a whiter smile and a more confident you. Free Teeth Whitening is now included in our New Patient Special!
Dr Vu and the staff at Premier Dental Center can help to determine if your teeth and gums are healthy and good candidates for teeth whitening, and which teeth whitening process will give you natural looking results.
If teeth whitening is a good option for you, our in-office whitening will give almost immediate results, and teeth whitening trays and gels can even be created by our staff for you to use at home over the span of about six weeks. At Premier Dental Center, there are two different primary types of teeth whitening services that we provide:
Sinsational Smile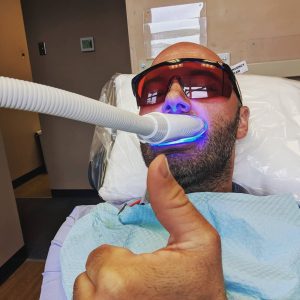 Sinsational Smile uses a fast and effective technology with their patented pre-filled silicone tray. This allows the jaw to remain relaxed and the patient comfortable throughout the 20 minute treatment. This procedure includes the use of an LED accelerating light that helps to activate the gel's teeth whitening ingredients at a faster rate, resulting in a brighter smile and whiter teeth in less time. As part of this procedure, you will also receive a take-home maintenance pen to further extend your new brighter smile!
Opalescence Go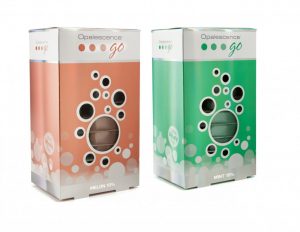 The Opalescence Go teeth whitening system is so powerful and effective it is only distributed by dentists. This whitening treatment has been proven successful at providing dramatic, long-lasting results, and has received many awards in the dental world.
These pre-filled whitening trays are disposable, and they contain a powerful whitening gel. The comfortable trays are simply inserted in your mouth and are worn for the recommended time, and your teeth will be whiter and brighter! Trays are generally worn from 15 minutes to one hour per day, for anywhere from five to 10 days.
---
To setup your teeth whitening appointment today, or to get more information, use the contact form below. You can also click to call at: (360) 380-4553