Welcome to Premier Dental Center
Dr. Linh Vu with Dr. Nichols and the staff at Premier Dental Center have made beautiful smiles in the Ferndale Community for 25 years. We provide quality, comprehensive dental care to bring you your best smile ever. Whether it's general, cosmetic or restorative dentistry, you can be sure that you're in good hands.
Dr. Linh Vu has over 25 years of experience in a wide range of dental services including Teeth Whitening, Dental Implants, Dentures, Bridges, Braces & Orthodontics, Invisalign, Veneers, Periodontics, Sedation Dentistry for fearful patients, and various other dental services we're happy to provide. Dr. Linh Vu was named Best Dentist for two consecutive years by Ferndale Record Readers, and is also the former President of the Mt. Baker District Dental Society.
Please contact us today if you have any questions or to make an appointment. If you are a New Patient of ours, please take advantage of our New Patient Special Offier! Our friendly and courteous staff will answer any questions you might have regarding scheduling, payment options, insurance, directions and more. We'll see you soon and we'll have you smiling in no time!
View our office video below!

About Dr. Linh Vu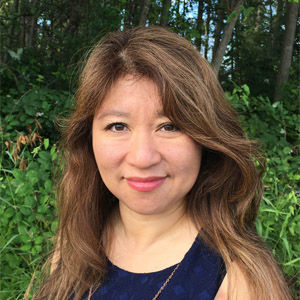 "At Premier Dental Center, our focus is to maintain and achieve excellent care and results for our patients. It is my philosophy that a patient's dental and physical health should be maintained at all times."
---
A mid-westerner, Dr. Vu attended elementary to high school in Wichita, KS. She attended university in Dodge City, KS, and subsequently graduated from Dental School in 1989. Dr. Vu practiced in Corydon, Iowa for three years before practicing in Ferndale, WA, where she has resided for over 22 years.
Read More…
Patient Testimonials
"Dr. Vu has always been sweet and worked with me to feel comfortable. I just had my wisdom teeth extracted and I was so nervous. But they did an amazing job keeping me calm and pain free. Thank you so much, I am so grateful to her and all her wonderful staff."Karlyn H.
"Man, these people do such an amazing job at making you feel like family! They know your name when you walk in. No beating around the bush and very straight to the point! They do very professional work and are willing to help and understand situations and are willing to work with you. Excited for my next encounters with them!
P.S. I live in Bellingham and drive all the way out to Ferndale to see them!"Ryan C.