Defend Your Smile with a Custom-Fit Sports Mouthguard.
Our Custom-Fit Sports Mouthguards are made with the TekFit™ technology, and are built to order and easy to wear. When it comes to an optimal fit, close enough isn't good enough. TekFit™ Custom-Fit Sports Mouthguards deliver comfort, and they perform far better than store-bought mouthguards.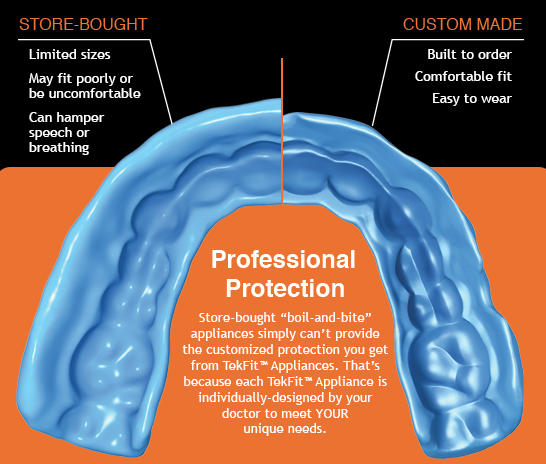 When it comes to preventing injuries or trauma to the teeth, don't take chances; Even low-impact sports can include high-impact risks. Whether you're a young athlete or a weekend warrior, good protection starts with the mouth. From our teenage years on, we have just one set of teeth to last us a lifetime. Unfortunately, lost teeth are a far-too-common sports injury. That's one of the reasons that the TekFit™ Custom-Fit Sports Mouthguard is as essential as warming up and stretching. The ADA reports that athletes are 60 times more likely to suffer harm to the teeth if they're not wearing a sports mouthguard. Not only does the TekFit™ sports mouthguard protect the teeth by dissipating the force of any direct contact, it also protects the tongue, lips and cheek lining.
Personalized colors, logos, names, and more
Show off your school pride and personalize your Custom-Fit Sports Mouthguard!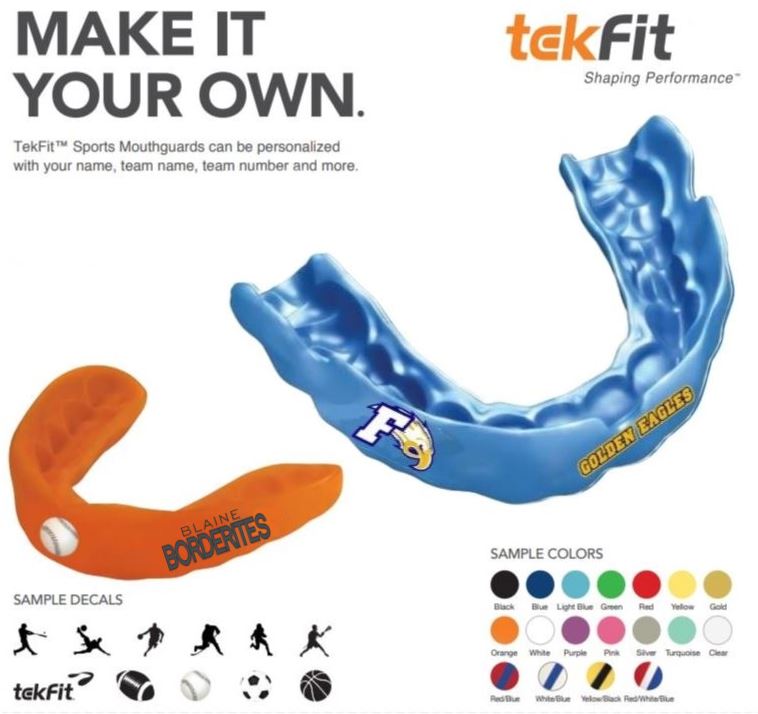 Contact Us
Get in touch with us if you have any questions about our Custom-Fit Sports Mouthguards, or if you'd like to set up an appointment! Use the contact form below, or click to call at: (360) 380-4553
[contact-form-7 404 "Not Found"]